UN World Water Day
What will happen if there is no clean drinking water? It sounds like something unrealistic, but, unfortunately, this is a common situation for every third person in the world, because only 1% of the water on Earth is safe for consumption.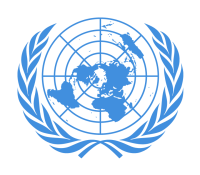 Every year on March 22, the World Water Day is celebrated around the world. The idea originated in 1992 at the UN Conference on Environment and Development in Rio de Janeiro, Brazil. The purpose of the Water Day is to draw attention to the availability and quality of water resources and encourage everyone to consider the value of water.
The World Water Day reminds us of the need to preserve and care for the water resources of our planet, because already today more than 2 billion people are forced to live without access to water that is safe for consumption. The purpose of this day is to draw attention to the measures to be taken to overcome the global water crisis. This is part of an international campaign to ensure global water supply and sanitation by year 2030.
World Water Day 2023
Each year, a theme is chosen for World Water Day. This year, the aim of the day is to promote changes to accelerate the resolution of the water and sanitation crisis. This applies to everyone, therefore, every family, school and community can do their part to improve the situation by changing the way they use water in their lives.
Become the part of the change you want to see in the world – do what you can! There is an ancient story about hummingbirds and how we respond in times of crisis. Do we stand and silently watch or act?
One day a fire broke out in the forest. All the animals ran as fast as they could to save their lives. Once safe, the animals stood up and watched with sadness in their eyes as the fire raged in the forest and destroyed their homes. Then the animals noticed that a small hummingbird was flying over and over again towards the forest and back. The bigger animals asked what she was doing, and the hummingbird replied: "I flew to the lake to draw water in my mouth and help put out the fire!" All the animals laughed and said: "Hummingbird, you are too small, you cannot put out this fire!" But the hummingbird replied: "I do what I can!"
Hummingbird helped solve the problem bit by bit. She facilitated changes the world wanted to see. You, can be like this hummingbird too – as even little things will help solve big crises!
Do not pour water in vain
Dispose of waste only in specially designated places
Take care of nature and participate in the events related to cleaning of the environment
To facilitate changes, we must act. Start today!